Top Online Gambling Sites in the Philippines in 2023
The online gambling industry in the Philippines is growing rapidly, with more and more players turning to the internet for their gaming needs. With so many sites offering a range of games, it can be difficult for new players to know where to start. 
Fortunately, there are some great options out there for Filipino gamblers looking to make their mark on the world of online gambling. From live casino action to sports betting and slots, these top gambling sites offer something for everyone. So if you're looking for an exciting way to enjoy your favorite games from the comfort of home, then look no further than these Philippine-friendly casinos!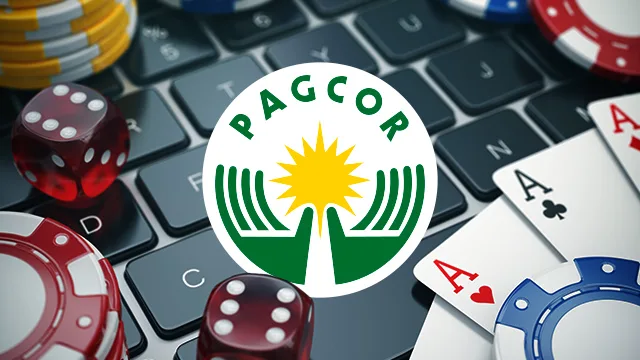 Is Online Gambling Legit in The Philippines?
Online gambling is a highly regulated industry in the Philippines, meaning that Filipino players can enjoy playing their favorite games with peace of mind. The government has implemented strict rules and regulations to ensure that all online gambling activities are fair and secure. 
All reputable casinos must hold valid licenses issued by PAGCOR, the Philippine Amusement and Gaming Corporation, to prove their legitimacy. Furthermore, all transactions made on these sites are heavily encrypted to protect players' personal information and financial data from potential malicious activity. This means that Filipino players can visit these websites with confidence, knowing that they have been thoroughly vetted for safety and security for gambling online.
Philippine Amusement and Gaming Corporation Licensing
| | |
| --- | --- |
| Official Website | www.pagcor.ph |
| Address | 5F New Coast Hotel Manila 1588 MH Del Pilar cor. Pedro Gil Streets Malate Manila the Philippines 1004 |
| Phone | +632 8242-0121 |
| e-Mail | [email protected] |
| Active Since | 1977 |
Online gambling in the Philippines is regulated and legitimate, with a specific set of authorities and regulations governing the industry. The primary regulatory body responsible for overseeing gambling activities in the country is the Philippine Amusement and Gaming Corporation (PAGCOR).
PAGCOR was established in 1977 and operates under the Office of the President of the Philippines. Its primary role is to regulate and license various forms of gambling, including land-based and online operations. PAGCOR is authorized to issue licenses to operators, enforce regulations, and ensure the integrity and fairness of the gambling industry.
In addition to PAGCOR, the Cagayan Economic Zone Authority (CEZA) also plays a role in regulating online gambling in the Philippines. CEZA operates within the Cagayan Special Economic Zone and Freeport, a designated area for online gambling operations. It issues licenses to online gambling companies that wish to operate within the economic zone.
The licensing process for Philippines online gambling operators involves stringent requirements to ensure transparency, security, and player protection. Licensed operators are required to meet specific criteria, including financial stability, technical capabilities, responsible gambling measures, and anti-money laundering protocols.
Philippine Offshore Gaming Operators
One of the notable aspects of the Philippine gambling market is the Philippine Offshore Gaming Operators (POGOs). POGOs are online gambling companies that primarily target customers outside the Philippines. These operators are licensed by PAGCOR and are subject to regulation and oversight.
However, it's important to note that PH online gambling laws can be complex and subject to change. In recent years, there have been discussions and ongoing developments regarding the regulation of online gambling, including the taxation of offshore operators and the potential establishment of a centralized online gambling hub.
To ensure a safe and secure online gambling experience, players are advised to choose licensed and regulated platforms authorized by PAGCOR or CEZA. These licensed operators are required to adhere to strict regulations, including player protection measures, fair gaming practices, and responsible gambling initiatives.
Gambling Sites with the Best Payouts
Determining the "best payout casino" can depend on various factors, including the specific games offered, payout percentages, and individual player preferences at online gambling types.
Look for casinos that openly disclose their payout percentages or Return to Player (RTP) rates. These percentages indicate the average amount of money returned to players over time. A higher RTP generally suggests a better payout potential. 
A big collection of games can contribute to better payout opportunities. Look for casinos that offer a wide selection of games, including those with high RTP rates such as blackjack, video poker, and certain slot games.
| | | | | |
| --- | --- | --- | --- | --- |
| Casino Name | Payout Percentage | Minimum Deposit | Number of Games | Welcome Bonus Offer |
| Ice Casino | 96.50% | $10 | 400+ | 100% match up to $500 |
| 22Bet | 95.80% | $20 | 600+ | 100% match up to $300 |
| 20Bet | 97% | $25 | 500+ | $200 bonus + 120 free spins |
| Jiliko | 96.20% | $15 | 350+ | 150% match up to $500 |
| Panaloko | 95.50% | $30 | 250+ | 50% match up to $200 |
Real Money Online Gambling in the Philippines
The real money online gambling industry in the Philippines has seen a huge surge in recent years. With an ever-increasing number of Filipino players seeking PHP online casinos with their favorite games from the comfort of home, there is now a wide selection of real money gambling sites available to suit all tastes and budgets.
From sports betting and slots to live casino action, these websites offer something for everyone – allowing Filipinos to enjoy their favorite pastimes without having to leave the house. 
Casino Game variety
Online gambling Philippines offers a wide selection of casino games. Whether you want to play high-intensity slot machines or simple three-reel slots, the top-tier operators offer quality user experiences and generous bonuses.
Online gambling in PH offer a wide choice of games such as slots, blackjack, roulette, online baccarat, and more. Players can wager real money and potentially win cash prizes based on the outcomes of these games.
Bonus Offers and Promotions
Real money casinos in the Philippines offer various bonuses and promotions to attract and reward players. These incentives are designed to enhance the overall gambling experience and provide additional value to players. Here are some common types of bonuses and promotions you can expect to find:
Welcome Bonus: This is a special offer for new players who register and make their first deposit. It often includes a match bonus, where the casino matches a percentage of the initial deposit, giving players extra funds to play with.
No Deposit Bonus: Some no deposit casinos Philippines offer a small bonus or free spins upon registration, without requiring any initial deposit. This allows players to try out the casino games and potentially win real money without risking their own funds.
Reload Bonus: A reload bonus is available to existing players when they make subsequent deposits. It may be offered on specific days or as part of ongoing promotions, providing players with a bonus percentage based on their deposit amount.
Free Spins: Online casinos frequently offer free spins on selected slot games. These spins allow players to play the slots without using their own funds and still have a chance to win real money.
Loyalty Programs: Many real money casinos have loyalty programs or VIP schemes. These programs reward players based on their regular gameplay and loyalty to the casino. Players can earn points that can be redeemed for various perks, including cashback, exclusive bonuses, gifts, and access to special events.
Tournament and Leaderboard Promotions: Some casinos organize tournaments or leaderboard competitions, where players can compete against each other for prizes. These promotions often focus on specific games and offer cash rewards or other valuable prizes to the top-performing players.
Live Dealer Games
Real money casinos in the Philippines offer live dealer games, providing players with an immersive and authentic gambling experience. These games combine the convenience of online gambling with the excitement of playing against real dealers in real-time. Here's a summary of live dealer games at real money casinos:
Live Casino Games: They typically include popular table games such as blackjack, roulette, baccarat, and poker. These games are hosted by professional dealers who interact with players through a live video stream. Players can place their bets and make decisions using an intuitive interface while observing the dealer's actions in real-time.
Real-Time Interaction feature a chat function that allows players to communicate with the dealer and sometimes with other players at the table. This interaction adds a social element to the gameplay, simulating the atmosphere of a land-based casino.
HD Video Streaming is high-definition video quality, ensuring clear visuals and smooth gameplay. Players can enjoy the action from different camera angles, including close-ups of the cards or the roulette wheel, enhancing the overall experience.
Fairness and Transparency provide transparency and fairness as players can witness the dealer's actions and the outcome of each game in real-time. The cards are typically dealt from a physical deck, and the roulette wheel is spun by a real person, ensuring that the results are genuine and not influenced by computer algorithms.
They offer a range of betting options to accommodate different player preferences and bankrolls. Players can choose from various table limits, enabling both casual players and high rollers to participate in the games.
Mobile Compatibility: Many real money casinos in the Philippines offer mobile compatibility for live dealer games, allowing players to enjoy the immersive experience on their smartphones or tablets. 
Types of Online Gambling in the Philippines
The Philippines has quickly become an established hub for online gambling, with a wide range of games and activities available to players. Whether you're looking to bet on sports, spin the reels of your favorite slots game, or try your luck at the tables, there are plenty of types of online gambling available in the Philippines. Here's a breakdown of some popular types of online gambling you can enjoy in the Philippines:
Sports Betting
Sports betting is one of the most popular forms of online gambling in the country. Players have access to a variety of international and local sports markets, giving them an exciting way to place bets on their favorite teams and events. From soccer to basketball to horse racing, there's sure to be something for everyone when it comes to sports betting in the Philippines.
Online Casino Games
If you're looking for classic casino action from home, then look no further than online casino games! Popular games like blackjack, roulette, baccarat, craps, and poker are all available at Filipino-friendly sites, giving players huge variety when it comes to virtual table gaming. On top of that, many sites feature live dealer options with real dealers streaming from professional studios – bringing an even more immersive experience right into your living room!
Online Slots Games 
One thing you won't want to miss out on is online slot machines gaming. With hundreds of different titles developed by leading software providers like Microgaming and NetEnt, Filipinos have access to a world-class selection of 3-reel classic slots as well as 5-reel video slot games. Plus many sites offer exclusive jackpots with massive prizes up for grabs – making slots gaming an exciting way to win big!
Online Bingo
Online bingo sites offer real money bingo games where players can purchase cards and compete for cash prizes by matching numbers on their cards with the numbers called out by the automated system.
Online Poker Sites
Online poker sites are indeed a popular form of online gambling in the Philippines. They provide a convenient and accessible platform for players to enjoy various poker games from the comfort of their own homes or on the go through mobile devices. These sites typically offer a wide range of poker variants, such as Texas Hold'em, Omaha, Seven-Card Stud, and more.
The online poker industry in the Philippines has experienced significant growth in recent years due to the increasing popularity of the game and advancements in technology. Many reputable international poker sites are available to Filipino players, offering a secure and fair gaming environment.
Here is the list of the most popular online poker sites in the Philippines:
Natural8
PokerStars PH
PPPoker
BetOnline Poker
Asia Gaming (AG)Poker Network 
DigiBete.ph 
IDNPoker 
ReKon+  
King's Room by TonGin Club 
K88Poker
Lottery Games
​​Lottery games have long been popular in the Philippines, and even more so with the advent of online gambling Philippines. Lotteries offer a fast and easy way to win big prizes, with tickets often costing as little as a few pesos.
Furthermore, lottery games offer players the potential of winning large prizes with relatively small investments – making them an attractive prospect for many Filipino gamblers. 
In addition to this, lotteries often feature exciting themes and bonus features that make them even more exciting and enticing for players. These can include special drawings for additional prizes, such as trips or cars, as well as bonus balls which can increase a player's chances of winning. 
Accepted Payment Methods at PH Gambling Sites
When it comes to choosing an online casino in the Philippines like Panaloko Philippines, one of the most important factors to consider is payment methods. After all, players need to be able to make deposits and withdrawals quickly and securely if they are going to enjoy their gaming experience! Fortunately, there are a number of popular payment methods available at Philippine online casinos that make this process simple and secure.
There are several popular payment methods available at online casinos in the Philippines. These payment methods cater to the needs of players, offering convenient and secure options for depositing and withdrawing funds. Here are some of the commonly used payment methods:
Credit/Debit Cards
Major credit and debit cards such as Visa and Mastercard are widely accepted at online casinos. Players can securely make deposit transactions and withdrawals using their cards, with transactions processed quickly.
Visa and MasterCard credit cards are widely accepted at most online casinos in the country, allowing players to deposit funds quickly and easily. However, it's worth noting that withdrawals using these methods can take several days before being processed – so keep this in mind if you plan on making cashouts. Alternatively, e-Wallets like Neteller, Skrill, EcoPayz, or Paypal offer fast transactions for both deposits and withdrawals. These services also provide extra layers of security when making payments online – ensuring that your sensitive data is protected from potential fraud or misuse. 
Gcash
For those who want an even faster way to fund their account, direct bank transfers or mobile banking services such as GCash or CoinsPH are also offered by many online casinos in the Philippines. This method allows players to make deposits directly from their bank account without having to go through a third-party provider – offering greater convenience and added security when transferring funds online. 
GCash is the leading digital e-wallet in the Philippines and supports more than 30 banks. It is also widely accepted by iGaming platforms, including Philippine casinos. Many online casinos using GCash feature games, from poker to video slots and live dealers. In addition, a good GCash casino will have a fast banking time.
E-wallets
E-wallets have gained popularity due to their ease of use and added security. Popular e-wallets accepted at Philippines online casinos include Skrill, Neteller, and ecoPayz. E-wallets allow for swift and secure transactions, and some offer additional features like prepaid cards.
Bank Transfers
Bank transfers provide a direct way to transfer funds between the player's bank account and the casino. Players can initiate deposits or withdrawals through online banking or by visiting their bank in person.
Prepaid Cards
Prepaid cards, such as Paysafecard, are a convenient option for players who prefer not to disclose their financial information. These cards can be purchased at retail locations and used to make deposits at online casinos by entering the card details.
Cryptocurrencies
Some online casinos in the Philippines accept cryptocurrencies like Bitcoin, Ethereum, and Litecoin. Cryptocurrencies offer anonymity and quick transactions, making them a popular choice for players seeking privacy and security.
It's important to note that the availability of payment methods may vary depending on the specific online casino. Additionally, each payment method may have its own fees, processing times, and limits. Players should review the terms and conditions of both the casino and the chosen payment method to ensure a smooth and hassle-free transaction experience. 
With all these options available it's never been easier for Filipino players to fund their accounts securely!
Mobile Gambling Apps
Mobile gambling apps SuperAce88 casino offer several benefits for players in the Philippines, providing a convenient and accessible way to enjoy online gambling.
Mobile gambling apps allow players to access their favorite casino games anytime, anywhere. As long as there is an internet connection, players can enjoy casino games directly on their mobile devices, eliminating the need for a computer or physical casino visit.
With mobile gambling apps, players have the flexibility to gamble on the go. Whether commuting, traveling, or simply relaxing at home, they can easily open the app and start playing their favorite casino games without any time or location restrictions.
Here is a bunch of mobile gambling benefits for Filipino players: 
Easy and convenient way to access online gambling PH sites
Quick and secure deposit and withdrawal options 
Enjoy the thrill of gaming wherever you are 
Feel safe in knowing your personal information is protected
Reputable mobile gambling apps prioritize security measures to ensure safe transactions. They utilize encryption technology to protect players' personal and financial information, providing peace of mind while depositing or withdrawing funds.
Some of gambling apps incorporate social features, allowing players to connect and interact with friends or fellow gamblers. They can compete in leaderboards, join tournaments, or share their achievements on social media, adding a social element to the gambling experience.
| | | | |
| --- | --- | --- | --- |
| Gambling Type | Best Gambling App | iOS Version Required | Android Version Required |
| Sports Betting | 22Bet | iOS 9.3 | Android 4.1 |
| Online Casino | Ice Casino | iOS 10.0 | Android 4.4W |
| Daily Fantasy | 20Bet | iOS 11.0 | Android 5.0 |
| Online Poker | Jikilo | iOS 11.0 | Android 5.0 |
| Online Lotto | Panaloko | iOS 8.0 | Android 3.0 |
Land-based Casinos in the Philippines
Land-based casinos in the Philippines are physical establishments where players can engage in various gambling activities. These casinos offer online games and entertainment options, creating a vibrant and exciting atmosphere for visitors. 
Many land-based casinos in the Philippines are part of integrated resorts that offer luxurious accommodations, dining options, entertainment venues, and other amenities alongside the gambling facilities. These resorts aim to provide a comprehensive entertainment experience for visitors.
They offer a diverse selection of casino games, including popular options such as slot machines, table games like blackjack, roulette, baccarat, and poker, as well as other specialty games. These games are typically operated by professional dealers and croupiers, creating an interactive and immersive gambling experience.
Resorts World Manila
Resorts World Manila is one of the premier integrated resorts and casinos in the country. Located in Pasay City, it offers a wide range of entertainment options, including a casino floor with various table games and slot machines. 
The resort also features luxurious hotels, upscale dining establishments, a shopping mall, a theater, and a cinema. With its world-class facilities and extensive entertainment offerings, Resorts World Manila attracts both local and international visitors.
City of Dreams Manila
Situated in the Entertainment City complex in Parañaque, City of Dreams Manila is another prominent integrated resort and casino. It boasts a sophisticated casino floor featuring a vast selection of games, including traditional table games, electronic gaming machines, and a poker room. 
The resort is known for its opulent accommodations, upscale dining venues, high-end retail outlets, and a range of entertainment options. City of Dreams Manila offers a luxurious and immersive experience for guests seeking premium entertainment and gambling opportunities.
Solaire Resort and Casino
Located in the Entertainment City area of Parañaque, Solaire Resort and Casino is a luxurious integrated resort renowned for its world-class amenities and services. The casino floor showcases a wide array of table games and slot machines, catering to different gambling preferences. Alongside the casino, the resort features upscale hotels, diverse dining options, a theater, a spa, and retail spaces. 
Solaire Resort and Casino is known for its elegant atmosphere, top-notch facilities, and exceptional hospitality, making it a preferred destination for both leisure and gambling enthusiasts.
Land-based casinos in the Philippines offer an immersive and exciting gambling experience, combining a wide range of casino games, entertainment options, dining experiences, and luxurious amenities. Visitors can enjoy the thrill of gambling in a vibrant and engaging environment.
Responsible Gambling & Addiction Prevention
Responsible gambling is an important aspect of playing at online gambling market in the Philippines. Players should always take the time to familiarize themselves with their chosen online casino's terms of use and wagering requirements before they start playing. Additionally, players should set a budget and stick to it – only gambling with what they can afford to lose. It's also advisable to take regular breaks from gaming and not chase losses as this can lead to financial difficulty.
Players who find that they are losing more than they can afford should seek help from organizations such as the Responsible Gambling Council or Gamblers Anonymous, who offer resources to help players get back on track. Online casinos may also offer tools such as reality checks and deposit limits that allow players to keep tabs on how much money they have spent while gaming. These features can be useful for those who are concerned about their spending or need assistance managing their bankrolls effectively. 
By following these simple steps, Filipino players can ensure that all their gaming activities are conducted responsibly – allowing them to get the most out of their online gambling Philippines experience without facing unnecessary risks.
References: 
https://www.pagcor.ph/press-releases/pagcor-warns-public-against-playing-in-illegal-online-gambling-sites.php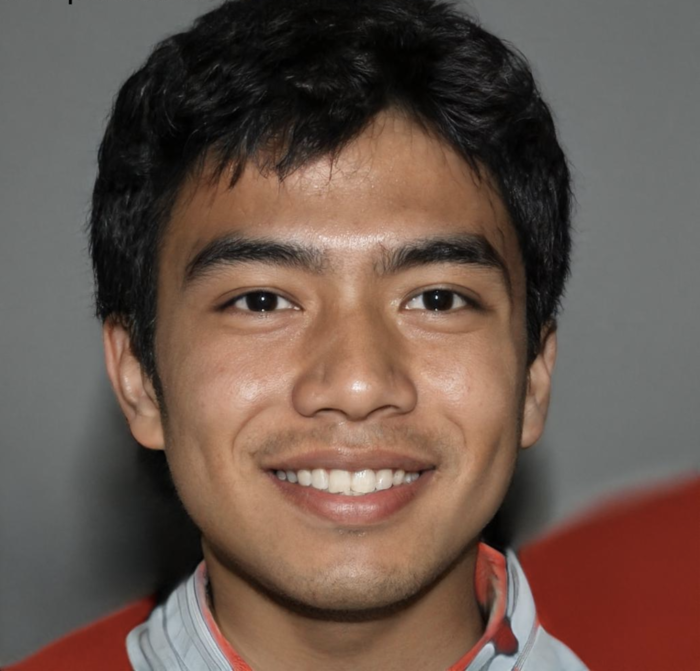 Meet Daniel Sommers, a seasoned gambling expert and a talented copywriter at an online gambling platform in the Philippines. With years of experience in the industry, Daniel has developed a deep understanding of the ins and outs of online gambling. His extensive knowledge encompasses various casino games, strategies, and trends that shape the ever-evolving landscape of the gambling world.